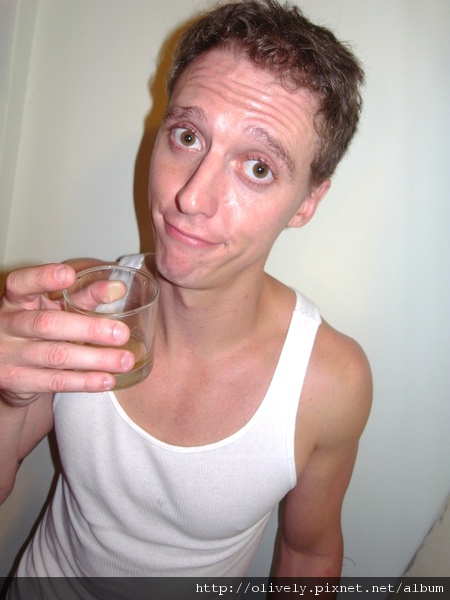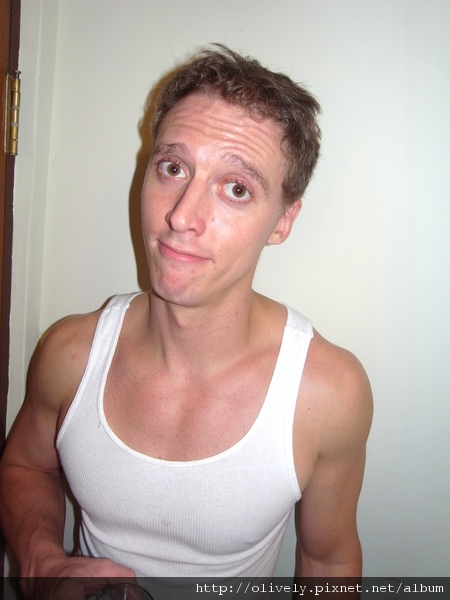 感謝金大為的心得分享
經原作者同意 全文轉載使用
金大為 的膚質:皮膚表面油亮.鼻頭有黑頭粉刺.下巴周圍有些小紅痘(油性-Oily)
臉形:鵝蛋臉型(Oval Shaped Face)
眼型:眼窩內凹型雙眼皮(Deep-Set Crease)
    唇型:飽滿雙唇(Plump/Full Lips)
The first time that I met Olively, I was completely overwhelmed by the outgoing and friendly attitude that she exhibited to all of us around her that evening. From the start, I felt completely comfortable around her and trusted that everyone around us was in some way relying on her to keep our enjoyable time going smoothly. I knew that Olively was an amazing make-up artist, and I had seen parts of her portfolio and was very impressed. When she first approached me with an interest in exhibiting her cosmetic artistry with myself as a model, I ws as much flattered as I was a little bit apprehensive. My only experience with make-up artists in the past had been less than impressive, but I immediately understood and appreciated the difference between my past mediocre cosmetic experiences and the chance to have Olively use myself as a catalyst to exhibit and express her unique style and artistry.
Being a full time student and martial artist living overseas, my only previous experiences with cosmetologists was having stage make-up applied during senior high school drama performances, and later, a few brief touch-up sessions before photo shoots for newspaper and magazine articles.
Theatre make-up for a senior high school performance was very informal, not very thorough, and frankly very impersonal. The people who applied the cosmetics were untrained, inexperienced, and by no means professionals.
During my experiences with newspaper and magazine photo shoots, the photographers were much more concerned with lighting, props, background and posture, so the "make-up artists" were only concerned with using generic foundations to prevent bright the bright set lighting from reflecting off of me during the photo shoot.
At the time that I met Olively for my treatment, I had been under the stress of two jobs, being a full time college student, and kickboxing on a professional level requiring five days a week of intense training.
My skin was oily, full of blemishes, and even had unhealed scratches and bruising around my face and neck. Oliviely silently observed and assessed my condition, while inquiring about my skin care habits, simultaneously allowing me to feel at peace and in good hands.
Olively began by gently cleansing my skin to remove any excess oils, and then proceeded to apply a very natural foundation, which succeeded in giving my face a smooth, even appearance. With every dab of her brush, and with every perfectly chosen product, Olively began to transform my patchy skin and scratched cheeks into a balanced medium suitable for any style of cosmetics to be applied to.
With every stroke of her brush, my blemishes disappeared. With every gentle application, I appeared years younger. Due to my exhausting schedule, my hair was originally in shambles. Olively somehow managed to tame my hair and simultaneously style it to fit my new, younger, blemish-free face. By the time she had finished, I felt years younger, confident, and hoped that I could send one of these pictures to my mother so she wouldn't feel like her youngest son was getting older.
I highly recommend Olively to anyone who is a professional photographer, model, or someone who just needs to look amazing for an important evening. Once you meet Olively, you too, will also be captivated by her outstanding skill and enticing personality. I would recommend Olively to anyone in full confidence with the utmost sincerity.
-David 金大為